IK-UK Blown away by Swift-Cut XP performance
Two and half years ago, IK-UK – a manufacturing company specialising in the design, in-house manufacture and refurbishment of both standard and bespoke pipeline pigging and isolation equipment, had set aside a budget for the purchase of a refurbished CNC plasma cutter, having presumed the purchase of a new machine capable of meeting their cutting requirements would cost too much.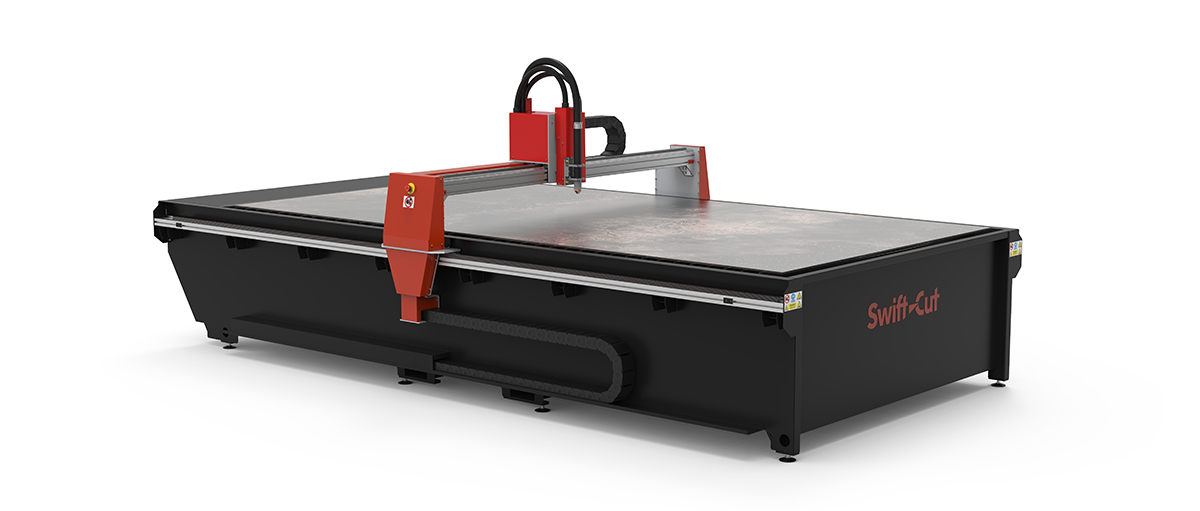 Their old CNC plasma machine was running out of steam and not performing well enough to match the demands of this growing business and so the only route they presumed they could take would be that of a refurbed machine. However, whilst researching online, Anthony Liddle stumbled upon Swift-Cut and the rest, as they say, is history.
Realising that the price tag of the Swift-Cut was supremely lower than the competition, but its claims of excellence were the same, Anthony booked a demo to see for himself if it was as good as it looked. Sadly, the machine they saw was not quite up for the production cutting they would need to do, despite the quality and workmanship being impressive.
Luckily, the new (for 2017) XP machine was up and running and it was a match made in heaven for IK-UK and Swift-Cut. Impressed with the robust and durable build of the machine, it was clear that the XP was more than capable of the job.
Anthony said that the installation was efficient and the machine was up and running for them straight away – any new employees are taught how to use the machine in half a day at most.
The Swift-Cut XP has proved to be more efficient than they ever thought it would be, saving them time and money but proving to produce a far higher quality of cut than any machine they have ever had. The consumables are cheaper and the running costs lower – proving it to be one of the best business decisions they ever made.