Swifty CNC cutting machines
The Self-Assembly CNC Cutting Machine for the Smaller Set-Up
The Swifty is a versatile CNC plasma cutting machine that offers great value for smaller workshops, education and artists. It's easy to use, with a variety of cutting capabilities. All that's required from the customer to operate it is a power source, an air compressor and a laptop or PC.
The Swifty is an industry leading self-assembly, easy install CNC plasma cutting machine.  Lightweight and compact but seriously robust – it's changing the way workshops and studios are cutting metal on a global scale and bringing metal cutting in-house for more and more businesses.
Ideal for small artists workshops to colleges right through to the manufacturing industry, the Swifty is the low-cost machine with big potential. Self-assembly is easy with the online installation manuals and 'How To' videos, and the aftercare and support that Swift-Cut is renowned for comes as standard.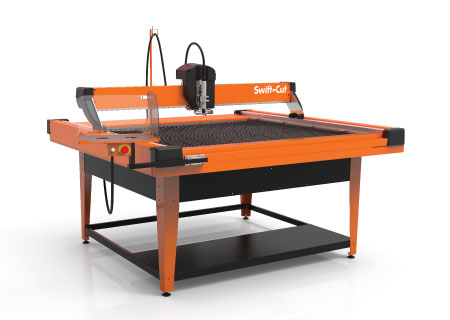 Swifty 1250
1250mm x 1250mm – 4' x 4'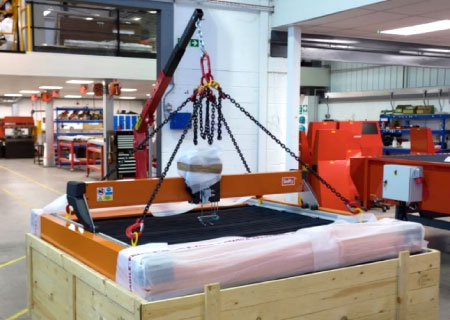 1 x Swifty 1250 complete with machine stand, cutting deck gantry, duramax torch.
(Note 450Kg package weight)
1 x Hypertherm Powermax45 XP/ Powermax65 Plasma Unit (Optional)
Software license key and documentation for Solid Edge, Swift CAM/ Swift CNC
Full assembly and installation instructions manual with details of the machine set up requirements and tools and equipment required. USB with a full suite of instructional how to videos from the installation process to the cutting of your first component.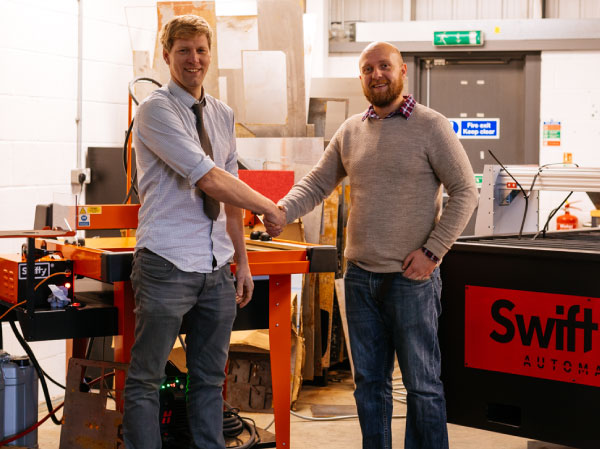 YouTube Inventor Colin Furze, creates with Swift-Cut
With over 10.4 million subscribers to his YouTube channel, a background in TV and a cult favourite – Colin Furze is the Inventor for the 21st Century. Renowned for inventions that even the most imaginative of people wouldn't envisage – his repertoire includes the world's fastest mobility scooter, a spinning belt of knives and a bike with wheels made of solid ice.
His YouTube videos have reached an audience of more than 1.1 billion and inspired children to go to school dressed up as him for world book days. He is doing for STEM perhaps what David Attenborough did for plastic pollution – raising awareness on a subject that has always been present but has been largely overlooked.
His workshop houses an arsenal of tools, equipment and scribbled designs on bits of old ply, but it's his newest addition that is the jewel in his crown. Citing it as 'life-changing' on his website, The Swifty has been an exciting and innovative addition to his collection. What blew him away was just how easy The Swifty was to set up and run – he wasn't expecting to be creating within hours of receiving it. The machine's capabilities are extraordinary and he has been impressed with just how much he can do.
When Swift-Cut asked Colin how he was getting on with his machine, his exact words were:
"I love it. If you tried to take it off me, I'd fight you!"