British Engineering at its absolute best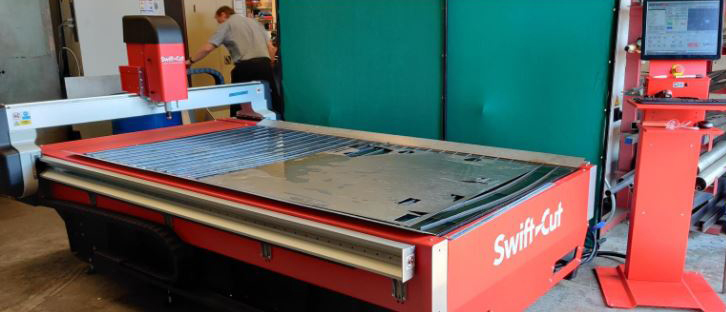 Cambridge Dynamics specialises in the design and manufacture of custom automation equipment. Their mission is to provide a high-quality engineering service from start to finish with a firm policy of using British components whenever practical. This is achieved by leveraging years of experience and an extensive range of in-house facilities including specialised tools for the design and manufacture of mechanical, electrical, mechatronic, and pneumatic systems.
Last year, to better aid that mission, Cambridge Dynamics purchased a CNC plasma cutting machine from Swift-Cut, a company aligned with their own commitment to British engineering. As a company serious about expertise and employing highly skilled engineers to use modern CNC machinery and equipment – the addition of their Swift-Cut 2500 CNC table has further progressed and strengthened their position as automation equipment specialists.
Prior to owning their machine, they were sub-contracting out the material cutting – they now say that they are savings several days-worth of waiting on parts for every job. With this saving, and despite the restrictions of Covid19, the machine has already paid for itself. A remarkable return on investment during arguably the most challenging of times that many manufacturers will face.
When we spoke to Andre Becker from Cambridge Dynamics, we were interested to find out how he found the customer service.
"From the very beginning, the response to our enquiry was brilliant, the service at Swift-Cut was excellent, the installation was simple and straightforward despite the Covid restrictions and to date, we've had no problems at all with our machine."
The resounding feeling from Cambridge Dynamic is one of a match made in heaven between two companies sharing the same passion for quality British engineering.