General Supply & Metals – MA goal to be the premier industrial supplier for nearly any requirement.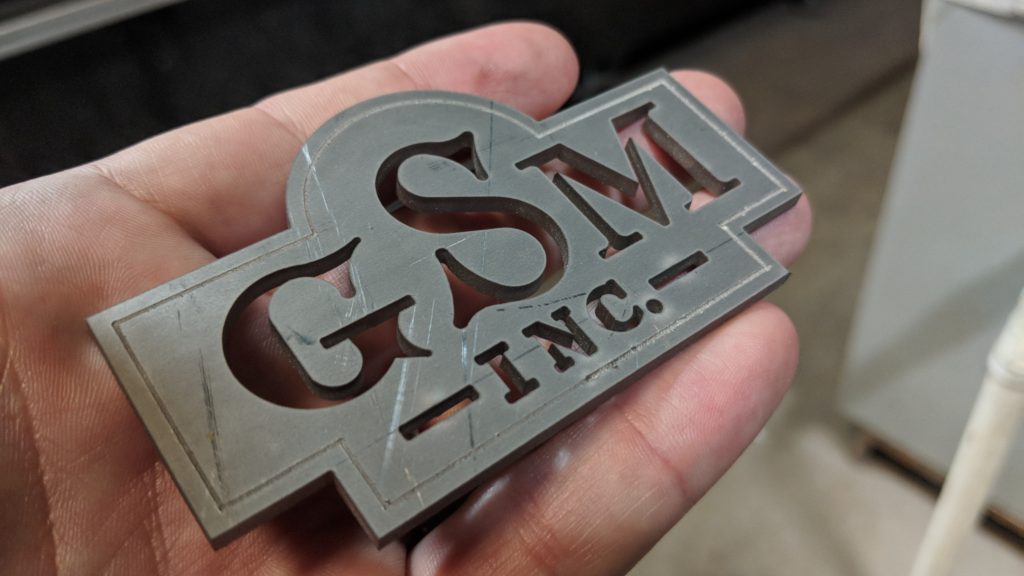 Swift-Cut systems? We'll take two…
Who are GSM?
Full service industrial metals supplier of flat plate, round stock, tubing, I-beams, angle iron and much more
Supplier of hand tools, cutting tools, abrasives, measuring tools, fasteners and much more
Value added cutting services: Abrasive Waterjet, Plasma, Flame, Band-saw, Abrasive Saw, Plate and Circle shearing,
Founded in 1947, GSM's goal is to be the premier industrial supplier for nearly any requirement and about a year ago, they recognized the need to both broaden and upgrade their cutting capabilities in order to achieve this.  Their existing plasma cutting table was ageing and required constant upkeep, whilst opportunities were being missed for requirements beyond their plasma technology's capabilities.  The decision was made to replace the old plasma table and bring in waterjet technology to fulfil the requirements for thicker cutting, broader range of materials, tighter tolerances and superior edge quality.
Swift-Cut Automation's product offering was a clear fit for them, providing a unique expertise in manufacturing both waterjet and plasma cutting tables.  Swift-cut's exclusive partnership with Hypertherm, utilizing their plasma power supplies and waterjet pump technology, further solidified the decision.  GSM decided to purchase BOTH machines from Swift-Cut:  Model SJ-510 5'x10' waterjet system with a Hypertherm 50HP pump, and a Swift-Cut Model PRO510XP plasma table with a Hypertherm Maxpro200 power supply.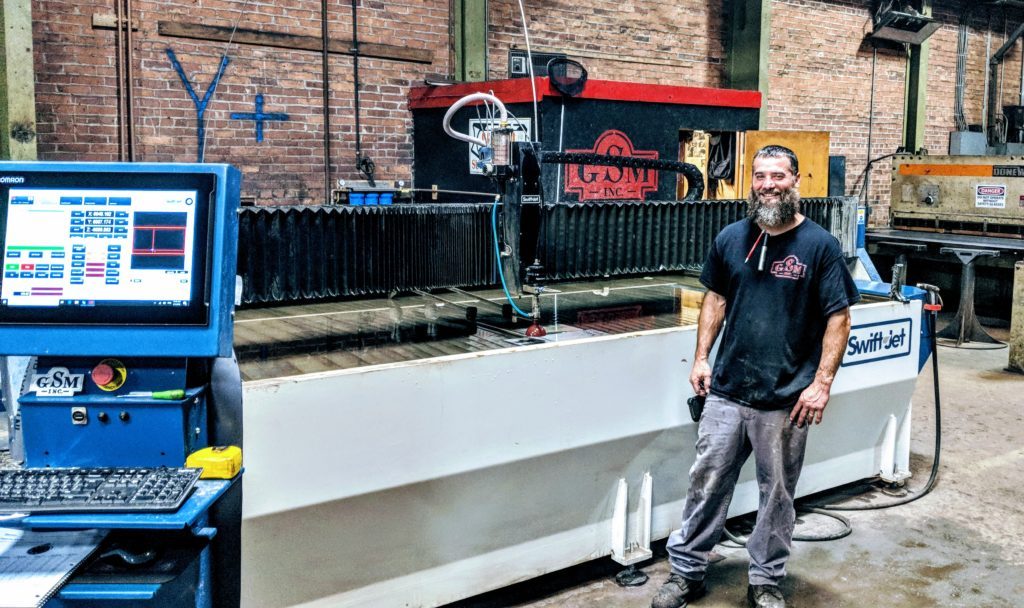 One year later, GSM's business is booming.  The XP plasma table is providing a vastly improved up time and reliability, while the waterjet has captured an entirely different market segment – two perfectly complimentary technologies and capabilities!
The joint, coordinated efforts with training and support has provided a smooth transition towards GSM's high level of expertise with both plasma and waterjet technology.  JC Teixeira, shop foreman said, "both Swift-cut and Hypertherm have teamed up to provide really the ultimate package deal for training and make sure that our up-time is maxed out.  Bottom line, when we need them – they're there for us."
General Supply is now one of the premier cutting houses in New England.  With their in-house programming capabilities and the breadth of their technologies, there is virtually nothing that they can't cut.