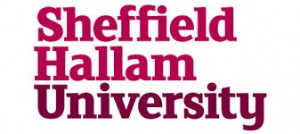 Talking to Robin Sykes, a technician at Sheffield Hallam University, about their six week old Swift-Cut 1250 plasma cutting table, it's clear that they are thrilled with the new addition to their university.
Purchasing the table was not a decision they took lightly; over a year in the planning with budgeting and extensive research, Robin proposed Swift-Cut to the board and they went from there.  Robin was impressed with not only the look and the foot print of the table, but by the innovative approach Swift-Cut take to plasma cutting.  A live demonstration sealed the deal.
Robin described the installation as 'perfect', the table was fitted and up and running in a couple of hours. A days training later and he said the table was 'fool proof'.    Any minor niggles are rectified remotely, meaning no waiting for engineers to come out or the table being out of action.
The University opted for the water table which helps reduce fumes in quite a low ceilinged, enclosed space and the Swift Trace, which is brilliant for the more complicated of the student designs.
In terms of how the table has benefitted the students, it has already sped up the time scales to which they work, meaning the volume of student projects that can now be undertaken has more than doubled. Due to the size of the university and the number of students who would need access to it, the students don't physically use the table themselves, they create the designs which are then carried out by technicians who produce the work for them.
The table has become an invaluable part of the design process already.  Buying a swift cut table is always an investment, but one that is already paying off for the university in terms of the work the students can create.
Most recently the table was used to help design and create their entry into the Formula Student Competition, Europe's most established motorsports competition.    The students created a rear sprocket of a motorbike using the table and Swift-Trace, a design that would not have been possible prior to the addition of the Swift-Cut 1250 to Sheffield Hallam University.