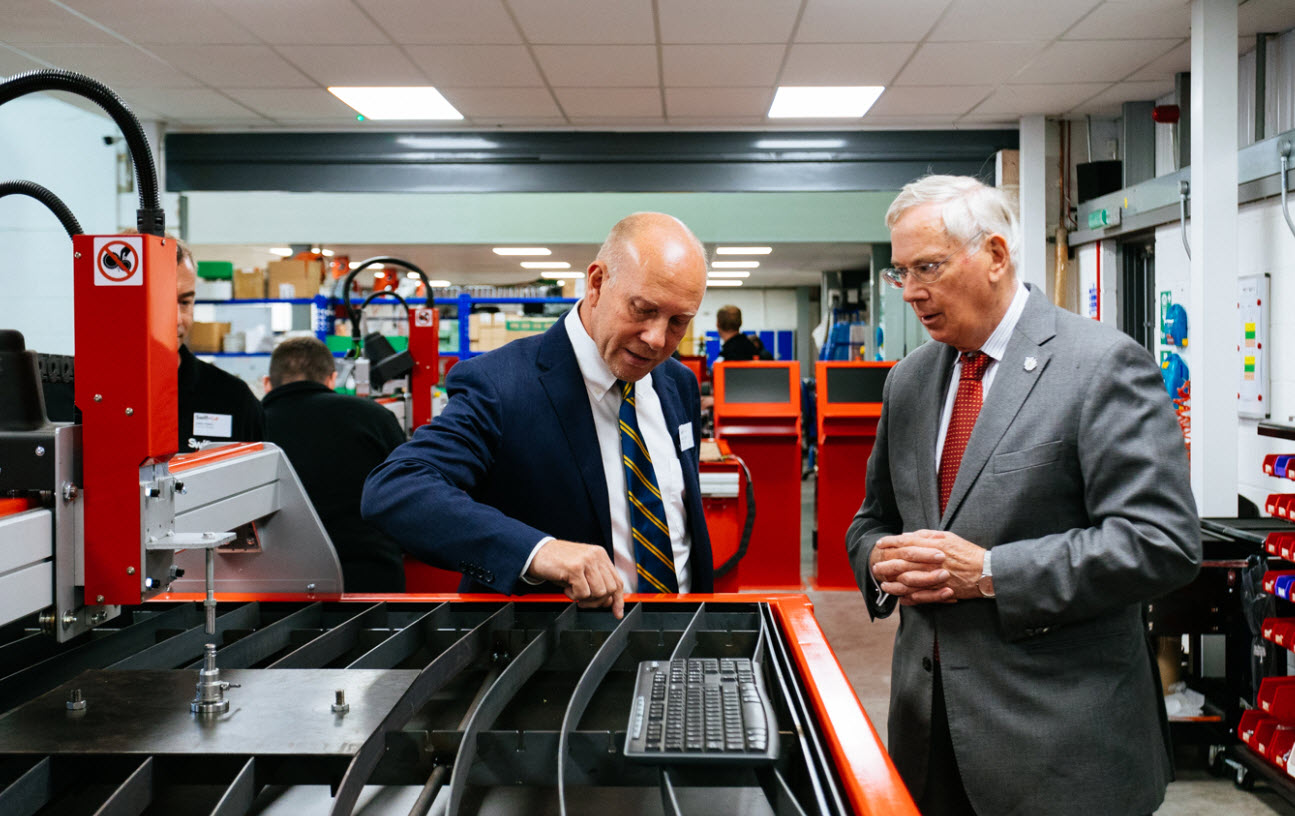 Back in April, we were hugely excited to announce that we'd been awarded the hugely coveted Queen's Award for International Trade and the excitement continued last week as we had the great honour of welcoming His Royal Highness Duke of Gloucester to HQ to present Neil Smith, our International Global Development Director, the award.
The Queen's Award for International Trade recognises and rewards our global success – since our launch just seven years ago we now export over 80% of business globally and have expanded into over 35 countries.
In a speech made by Neil Smith, he thanked HRH Duke of Gloucester for taking time out of his busy schedule to attend the event and make the presentation.  He also acknowledged the collaborative way in which Swift-Cut work, thanking the team for their continued commitment to making it the global success that it is.
Following the presentation and together with Lord Lieutenant Staffordshire in attendance, HRH Duke of Gloucester enjoyed a tour of our impressive demonstration suite and headquarters, meeting the brilliant team and seeing the machines in action.  His Royal Highness was given full control of a machine, pressing the button that started a metal cut – allowing him to see first-hand not only how precise the machines are but also how simple they are to operate.
It was a fantastic event, celebrating our achievements and acknowledging not only the success of our global partnering programme, but the surpassing of our global expansion goals and the continued pride we hold in flying the flag for UK manufacturing.