Stan Saunders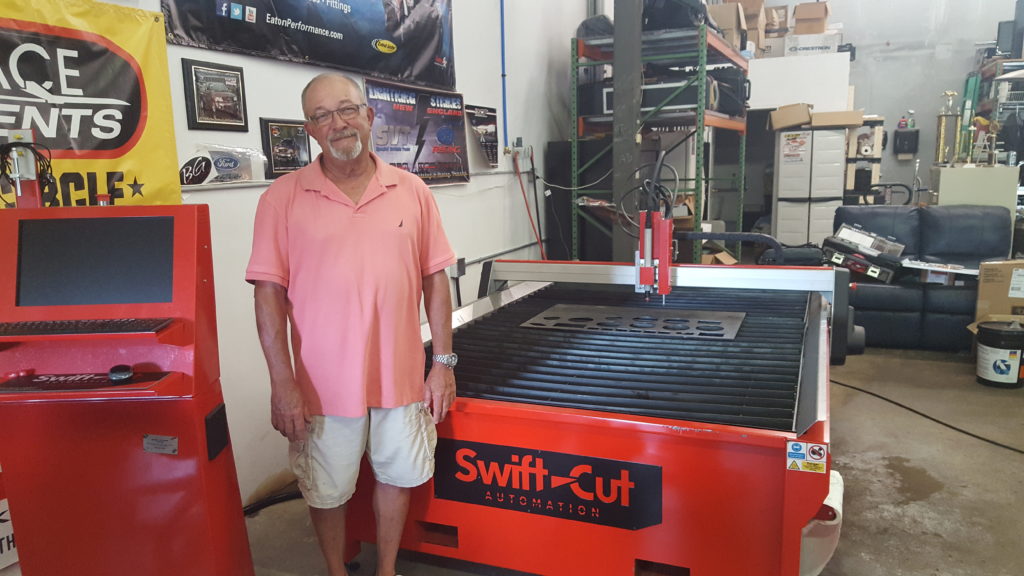 Based in Pembroke, Massachusetts, Stan Saunders manufactures small speciality parts for racing trucks as well as making bespoke signs and brackets.  This work required a serious amount of manual cutting, as well as outsourcing work which couldn't be done in-house. Costly? Yes. But it was the amount of time it was taking that was of greater concern – the racing industry is fast in every way, including the turnaround of parts and Stan Saunders was struggling to keep up with demand and compete.
Investing in a machine that could produce the parts to his high standards, as well as in the time frame required was the only way to keep up with the industry.  But little did he know the diversification that would come from owning his new Swift-Cut PRO 510 plasma table.  It did everything he set out to do and then some.  The speed, accuracy and quality the machine offered has had an immediate impact – saving him days of work and thousands of dollars.  And thanks to SwiftMark he can also mark and cut in one operation – a time saving extra in itself.
But it is the unexpected opportunities that the machine has created that is perhaps the stand out story of this particular case study.  He's now enjoying a reciprocal relationship with suppliers he once used for his outsourcing, all now wanting to take advantage of the fantastic cut quality of the Swift-Cut PRO 510. He has discovered a real opportunity within the racing world for the creation of innovative racing trophies, designed around racing car components and made possible because of the skills of his Swift-Cut machine.
Customer Stan Saunders with his Swift-Cut machine
Stan told us that he's really happy with the table and that he "cannot wait to get better at designing speciality signs and parts for his racing truck".  Somehow, we don't think it'll take you long, Stan!